CG-100 Intraluminal Bypass Device
Researchers at Colospan Ltd. have developed an investigational device called the CG-100 Intraluminal bypass device, which is being evaluated as a treatment to reduce the need for a diverting stoma in patients undergoing colorectal or coloanal anastomosis surgery.
The CG-100 Intraluminal Bypass Device is a flexible silicone tube that is introduced into the intestine through the anus using a designated delivery system. The tube is positioned inside the intestine so that it extends above the anastomosis site (where the two healthy bowel ends are reconnected surgically after removing the diseased portion of the bowel ). The tube is designed to be held in position by a mechanism that consists of three inflatable balloons and a ring which encircles the intestine. The diameter of the balloons is slightly larger than that of the ring, preventing the tube from moving downstream. After approximately ten days, when the risk for a leakage from the anastomosis site is reduced and the integrity of the anastomosis can be confirmed, the tube is removed without any additional surgical intervention.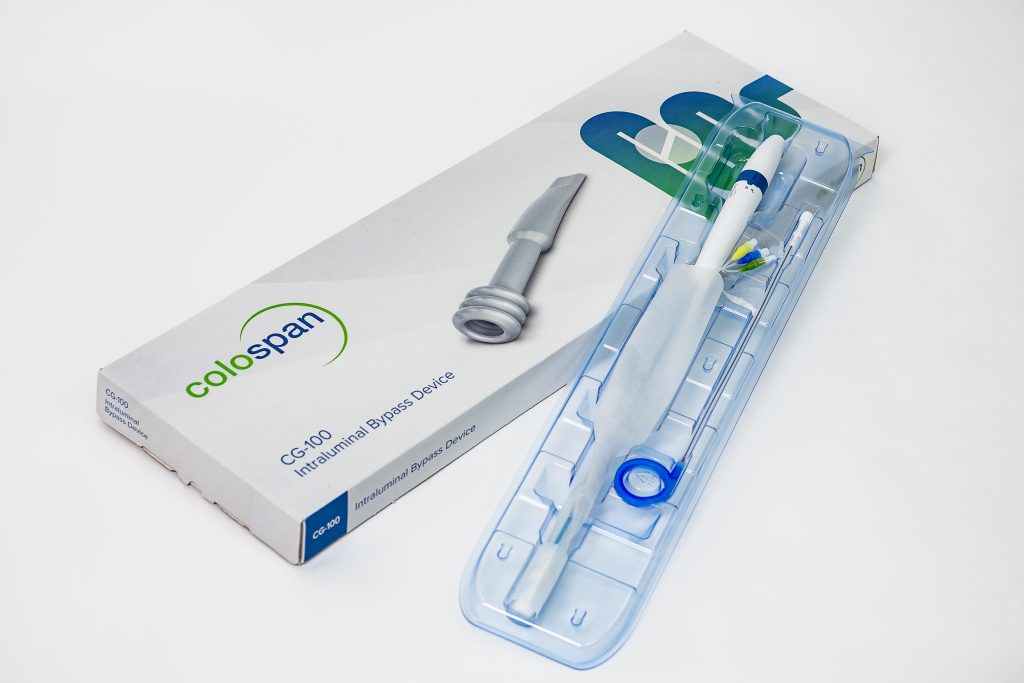 If you are a rectal cancer patient between the ages of
22-70 planned to undergo a colorectal surgery
and would like to be considered for the study, click here.