What is the Colospan device?
The Colospan Device, being evaluated in this clinical trial, is a temporary bypass that may have several potential benefits compared to an ostomy bag:
Increased quality of life
Ability to participate in more day-to-day physical activities
Decreased need for additional surgery
Faster recovery time
More than 100 patients have received the Colospan Device in clinical studies in Europe and the U.S.
How does the Colospan device work?
The Colospan Device is a flexible silicone tube that is positioned inside the bowel, extending above and below the site of reconnection to prevent internal leakage.
After about 10 days, when the risk for internal leakage is reduced and the integrity of the resection can be confirmed, the Colospan Device is removed without surgery.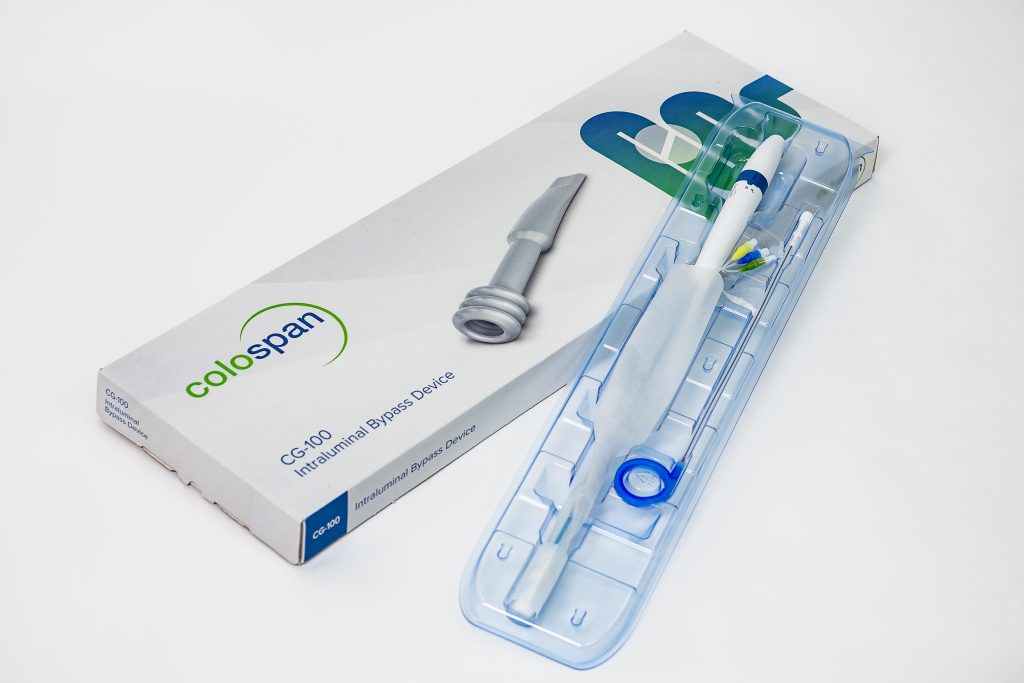 If you are a rectal cancer patient between the ages of
22-70 planned to undergo a colorectal surgery
and would like to be considered for the study, click here.