Colorectal Surgery, Anastomosis and External Bypass
Colorectal surgery typically includes the procedure of colorectal anastomosis where the diseased section of the colon or rectum is removed, and the two healthy segments on either side of it are reattached.
Leakage of colon content from the anastomotic site into the abdominal cavity is a dangerous complication, increasing hospitalization time, re-operation and even mortality rate.
To prevent leakage, surgeons often create a surgical opening in the abdomen, called a stoma. The waste empties into an external bag. A stoma is currently considered the standard treatment for almost 70% of rectal and high-risk colon resections.
Living with a diverting stoma can be overwhelming and uncomfortable. The flow of stool into the pouch takes place spontaneously, without control, so the stoma requires special care and attention, as well as adjustments in social and day-to-day physical activities. After the healing period, a second operation is performed to remove the pouch, requiring additional hospitalization and recuperation.
Alternative approach to diverting stoma
The diverting stoma pouch is used routinely in most patients after colorectal surgery. The CG-100 is a temporary internal bypass, that is designed reduce the use of a diverting stoma for a more comfortable and easy recovery.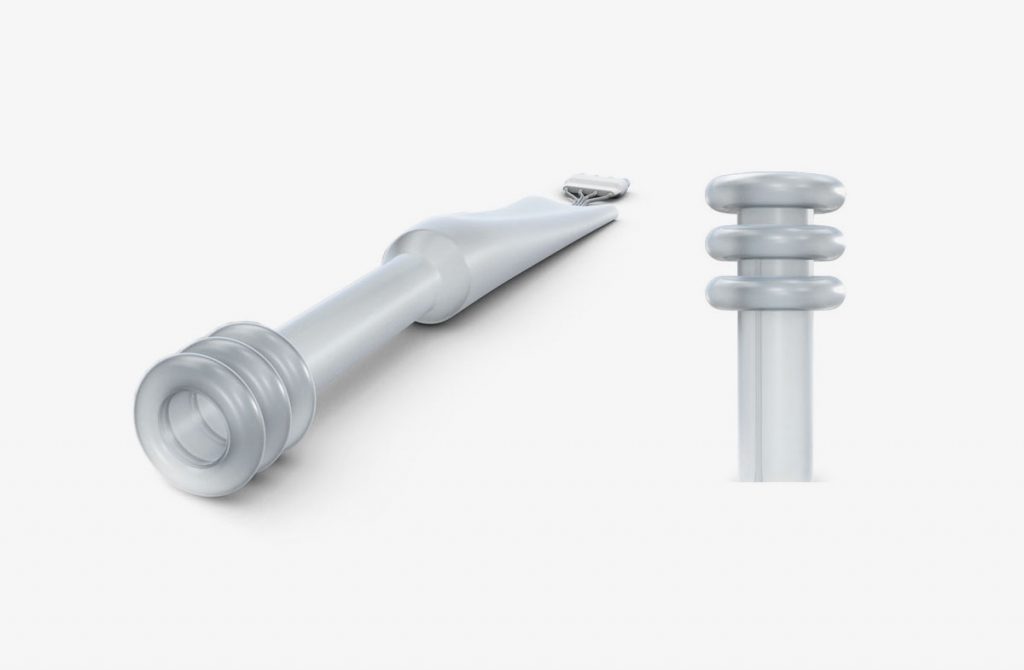 If you are a rectal cancer patient between the ages of
22-70 planned to undergo a colorectal surgery
and would like to be considered for the study, click here.